Software for Thread Milling
SmiProg is helpful for getting the best out of your thread milling tool. It produces cutting data and CNC programming code for best productivity and long tool life.
SmiProg is now available as a web app to use in a wide range of devices. It is built on top of the original SmiProg excel file so you know you will be getting the same reliable data. They are updated simultaneously.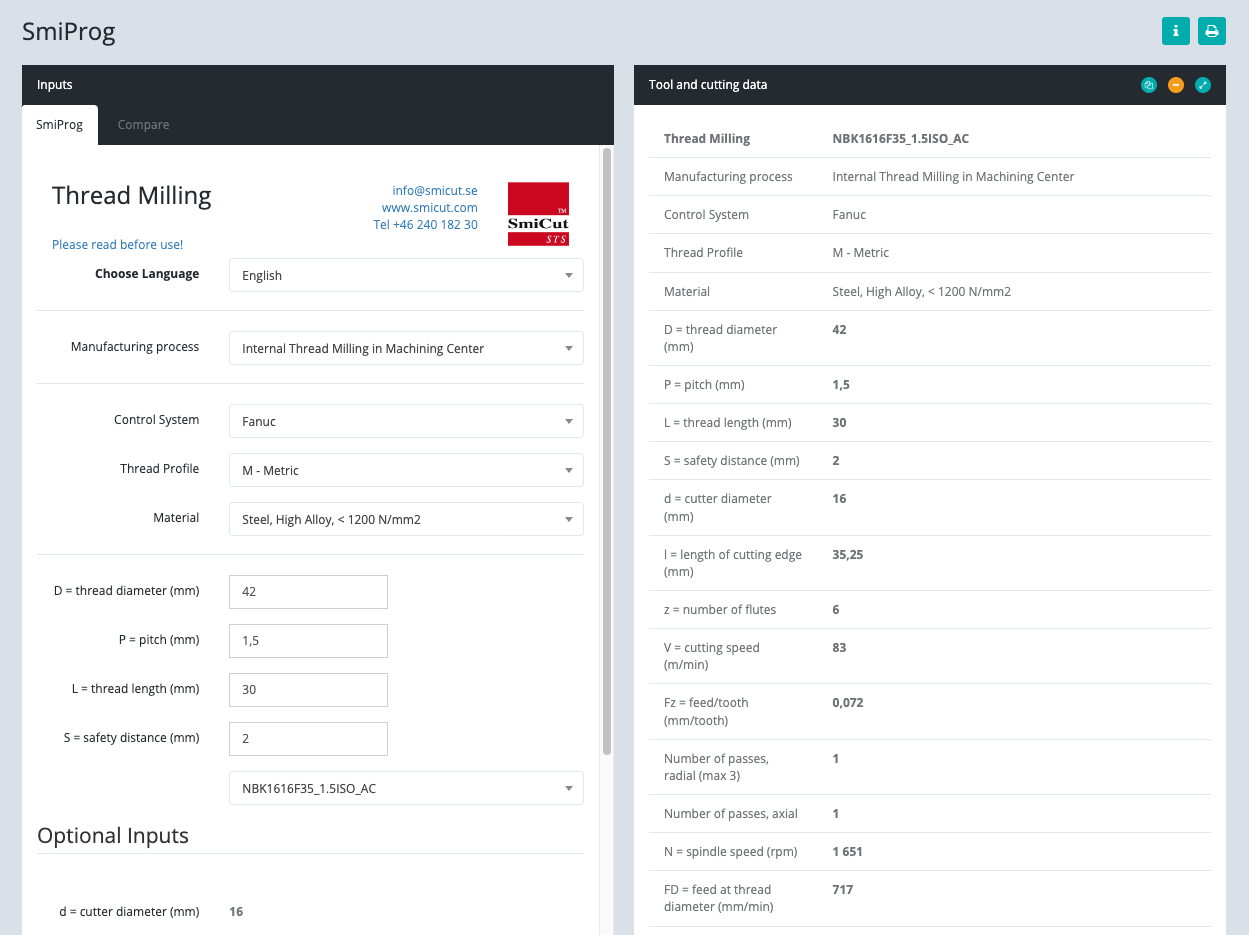 SmiProg Online
SmiProg - Software for Thread MIlling